Love traveling across the U.S.A.? Want a handy guide to the best homegrown cuisine from each of our nation's 50 states? 50 Plates in 50 States is a FREE resource that will fill you in on what to taste – and where you should taste it, based on thousands of traveler reviews.
From Fried Green Tomatoes to Huckleberry Pie, you'll find recommendations that cover breakfast, lunch and dinner!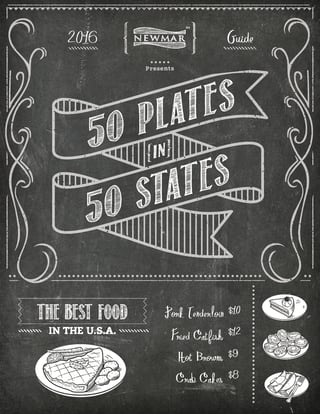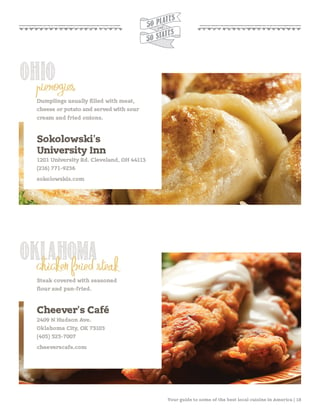 Download 50 Plates in 50 States today!